Project: Nosy Mag Newspaper
Work: Design, Direction and Layout
Location: Ottawa, Ontario
Date: 2021

Details: The medium of a newspaper was chosen for Nosy Mag's first physical publication because of the sensual experience of opening, feeling, and moving through a broadsheet, but also the community and ironic feel to it. Developing and playing with the layout of a traditional medium of the newspaper was quite the fun task. I tried to use certain elements to guide the reader around, while making use of negative space to reduce reading fatigue.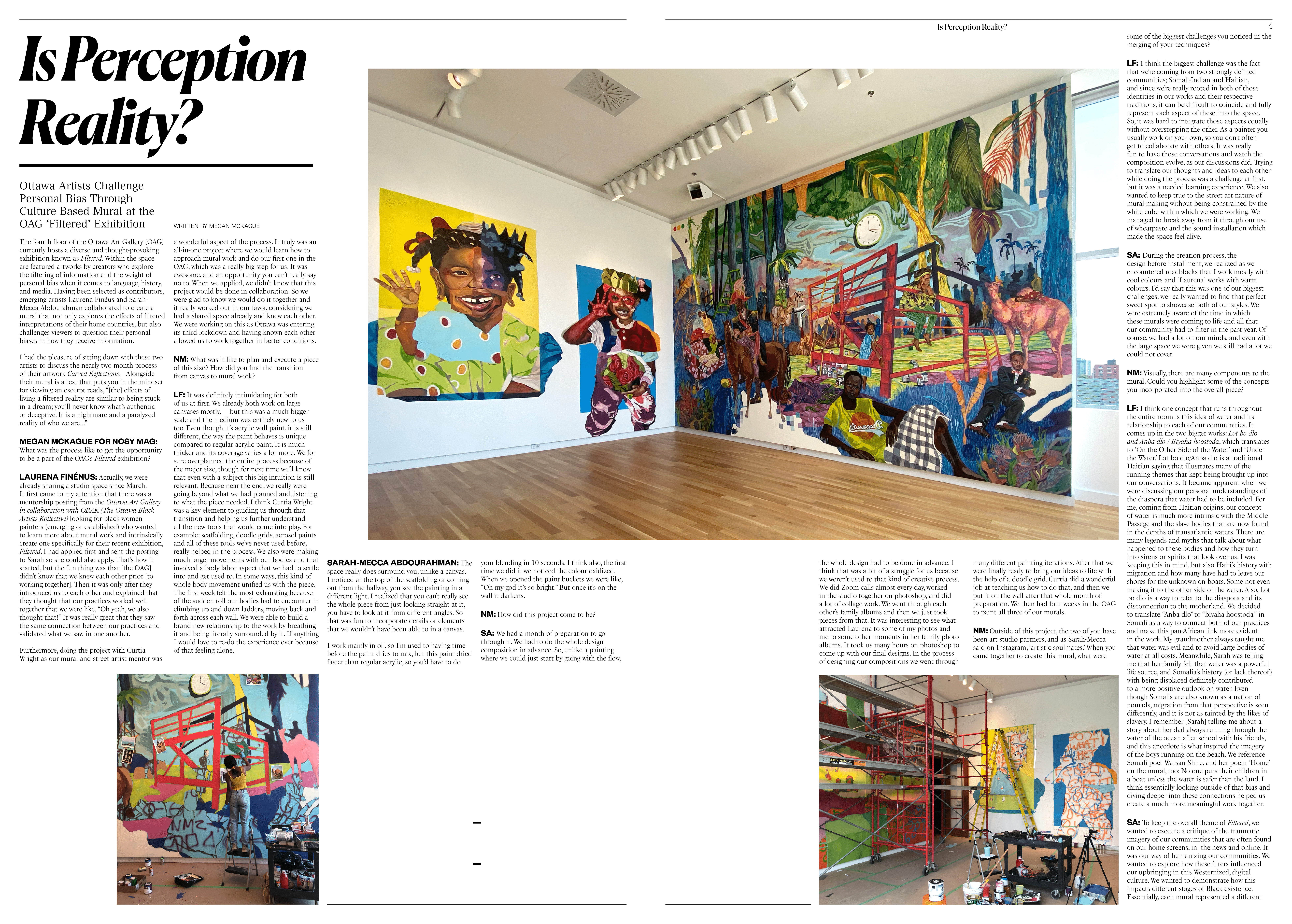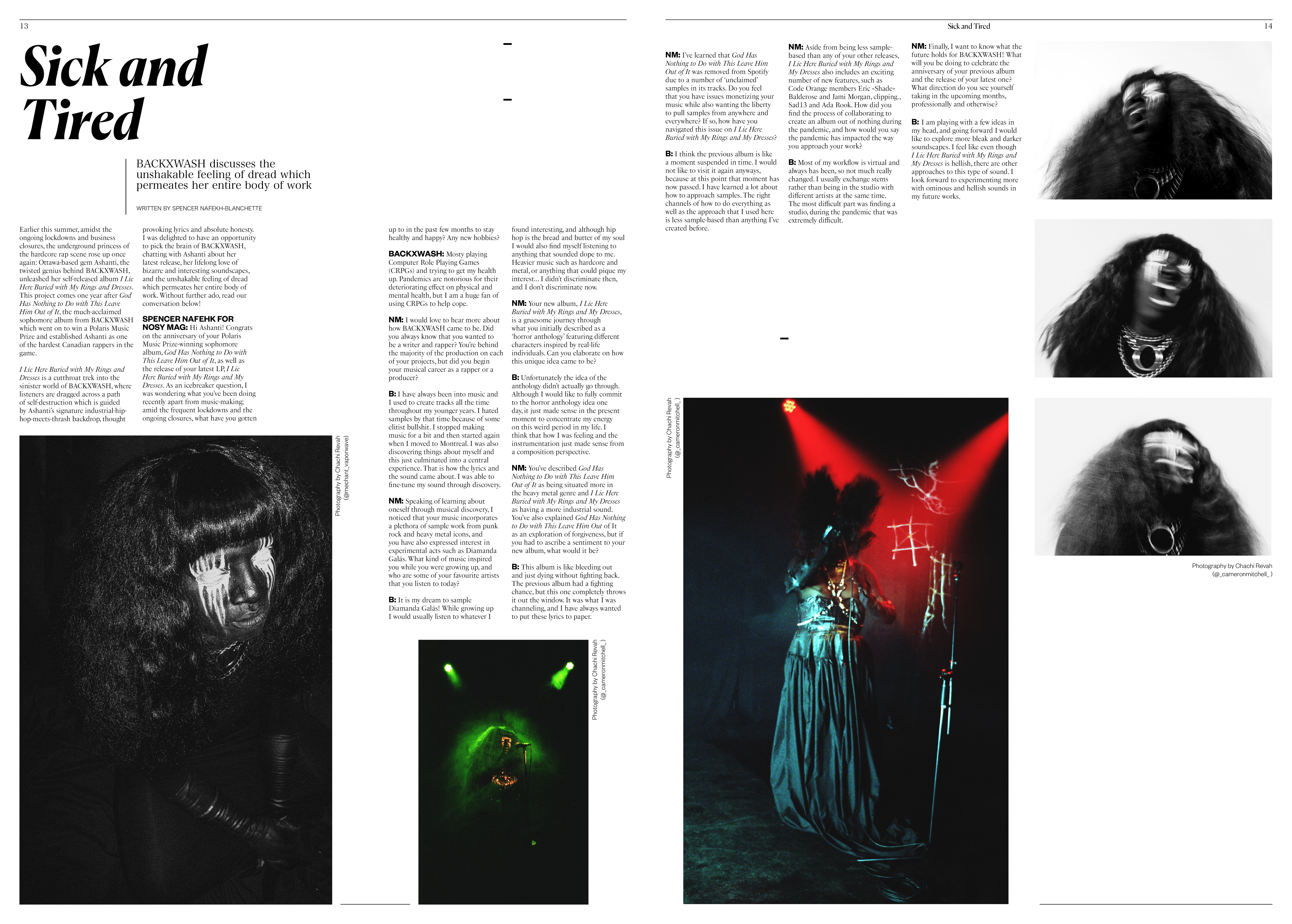 Project: An Alphabet Book
Work: Design, Layout, and Retouching
Location: Ottawa, Ontario
Date: 2021
Details: In this project I was tasked with scanning, editing, and digitally manipulating a painted childrens book. Working with the artist,
Jennifer Macklem
, we collborated on the final outcome of each page. I was tasked to develop the cover page, and produce a print ready file.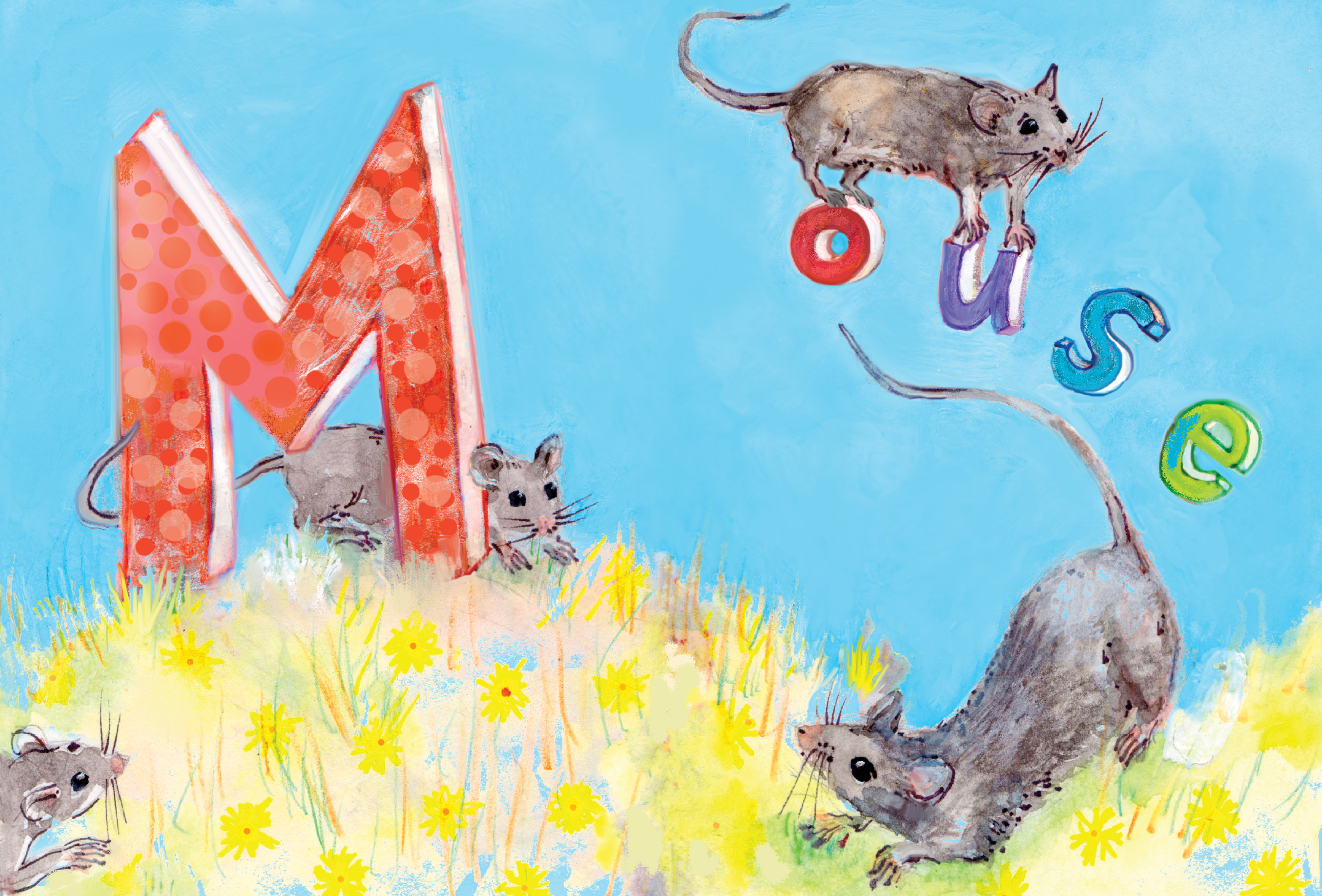 Project: Rioting is for the Unheard
Work: Design, Research and Production
Location: Ottawa, Ontario
Date: 2020

Details: The Riot shirt was developed out of a prompt to understand violence role in progress of policy and social change. "Rioting is the language of the unheard" is a Martin Luther King Jr. quote. Famously known as being anti-violence, his quote resonates with the fact that violence is the last mode of resistance for the opressed. Though there could be alternatives violence tells us that these alternatives might have already been exhausted. What does this violence tell us about our current system?

One other question I asked myself before I started this project was "What can I do to help the racial justice movement?" With obvious limits as a white male (if anyone got lost here hit my dms), I decided the best possible thing to start with was to educate myself and then apply my knowledge to something I'm passionate about (design??). Releasing this project is my attempt to educate others through raising questions about violence, while also raising funds towards an organization that is actually doing work today that makes a difference.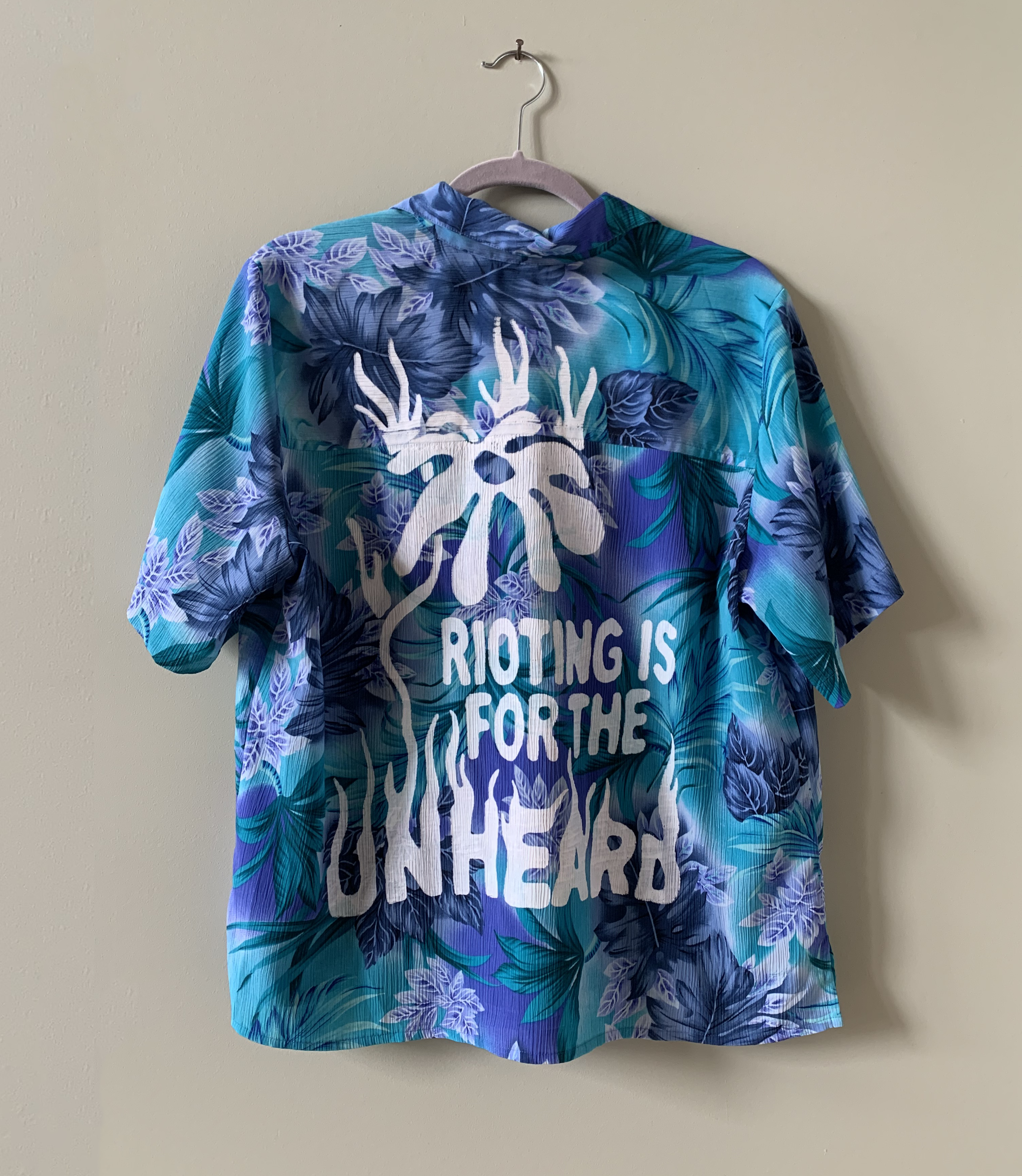 Project: Lac Lacole Residency
Work: Direction, Design, and Printing
Location: Ottawa, Ontario
Date: 2021

Details: A Selection of artwork created during my Lac Lacole Residency in Quebec.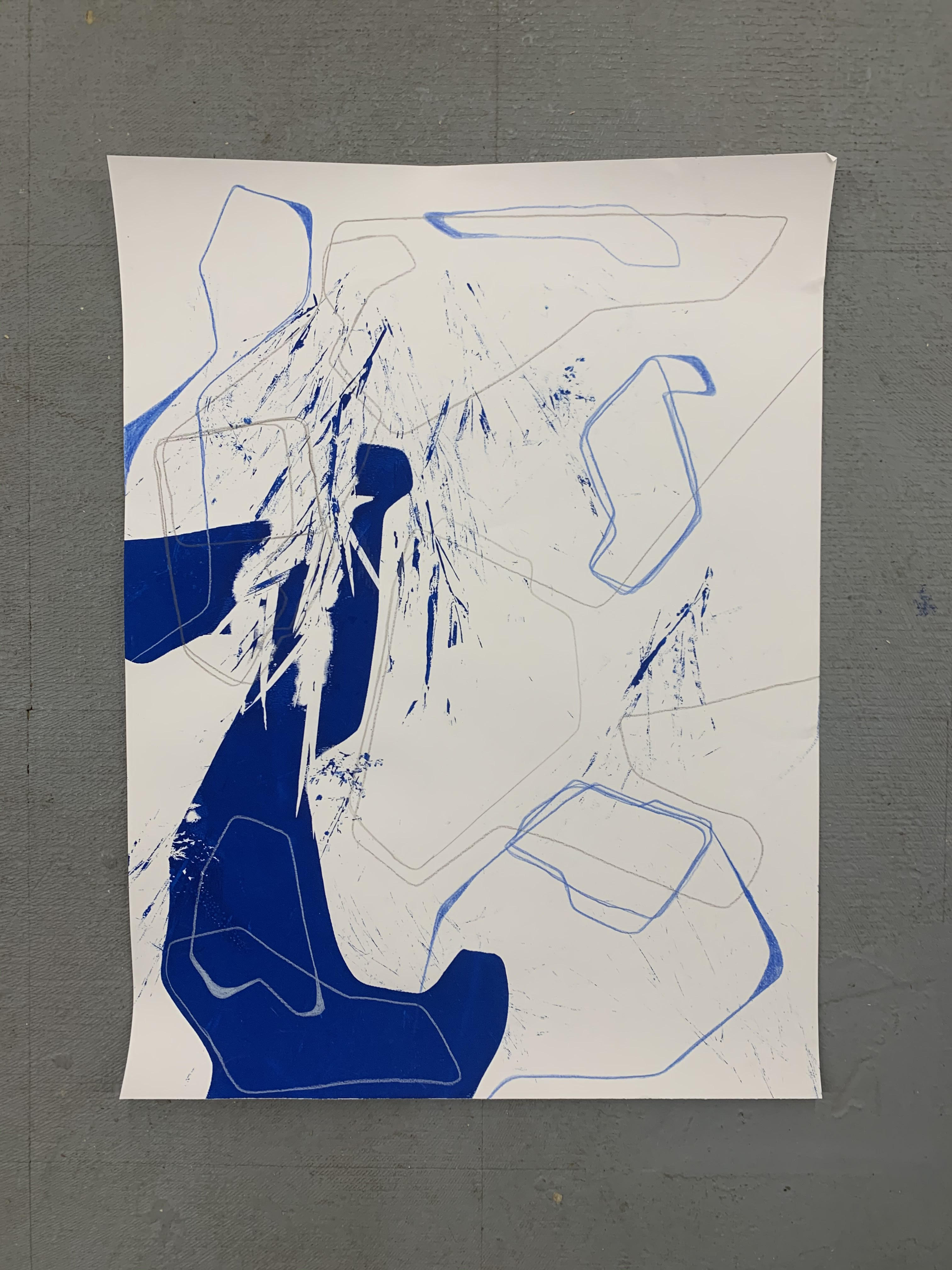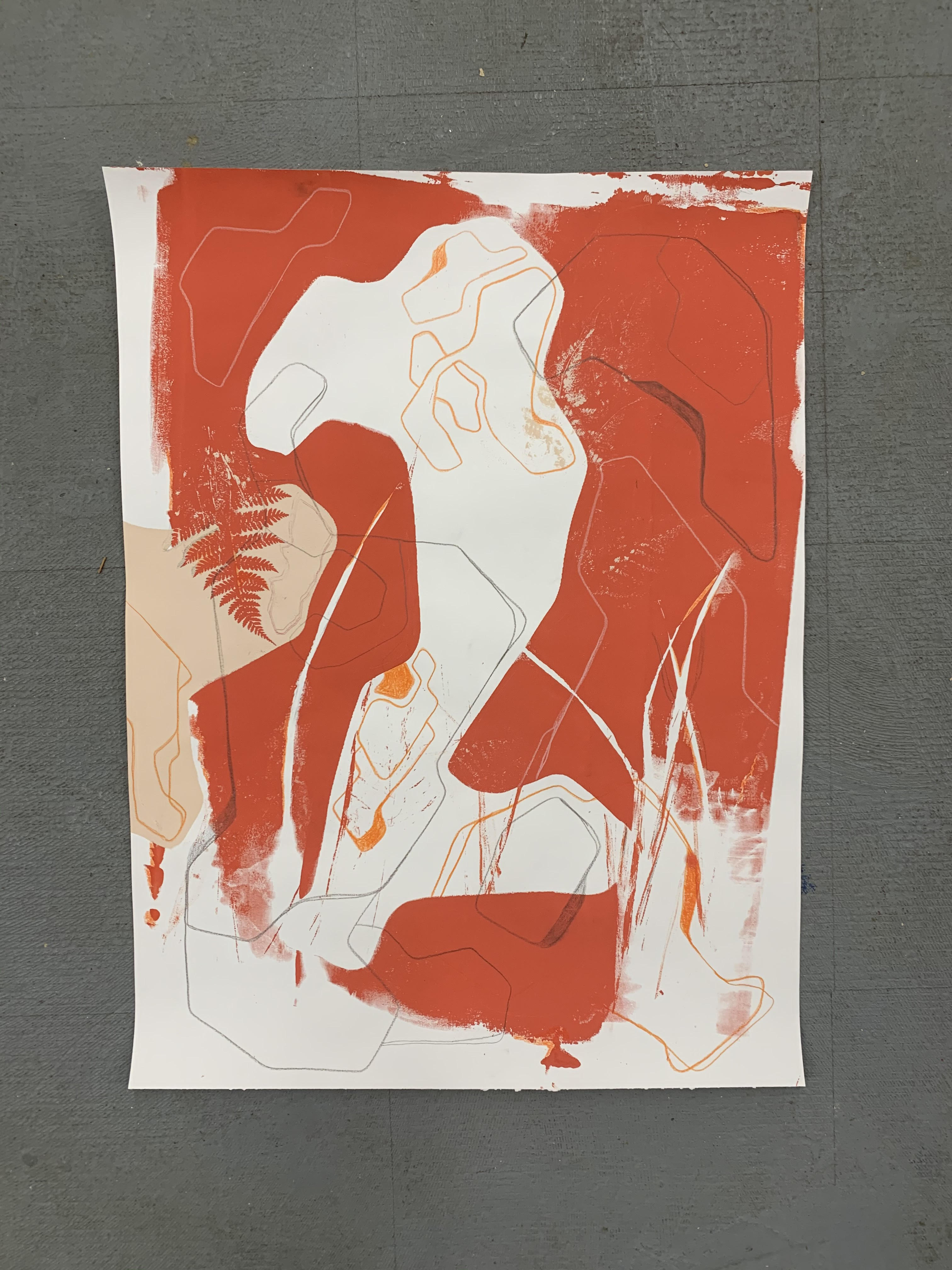 Project: In Proximity
Client: University of Ottawa Visual Arts Group
Work: Design and Typography
Location: Ottawa, Ontario
Date: 2019

Details: The exhibition was centered around the artistic and ethical implications of audience perception and spectatorship. It was looking to challenge the traditional notion of the passive, neutral spectator. The final design consisted of developing a feeling that historically gave the feeling of the gaze and being watched. Posters from Russian socialist propaganda led to the use of hard edges and a flat design.
Project: Tote Bages
Client: Studio Space Ottawa
Work: Design, Typography, and Printing
Location: Ottawa, Ontario
Date: 2020

Details: Studio Space Ottawa, a non for profit, held a fundraiser for construction of their additional studio spaces. They wanted to sell tote bags filled with various prints from artists in the building. Historically, the building was a midway, and they wanted to show these elements in the final design. From this we developed visual symbols that are found in common midway and carinval aesthetics. These symbols placed in the corner made it feel like they were part of the "loot bag" sold.
Project: Logo
Client: Nosy Magaizine
Work: Design, Typography, and Printing
Location: Ottawa, Ontario
Date: 2021

Details: Nosy Magazine, an Ottawa arts magazine, was looking for a logo to establish their brand. Drawing off the notion of flexibity and inclusion that their brand represents, a DIY aesthetic was thought to be the best approach. This made the branding feel more authentic and fluid, a sentiment Nosy wanted their content and readers to represent and be inspired by.
Project: Pechakucha
Client: Art Engine
Work: Design and Typography
Location: Ottawa, Ontario
Date: 2020

Details: Art Engine's event was a multidisciplinary Pechakucha style event where speakers would spend 20 seconds on each of their 20 slides. The main focus was the connect various artists, disciplines and studies to help draw connections and prompt new dialogue. The poster reflects the process of learning and the connection of possible nodes that lie unknown.
Project: Hang Up Hang Out
Client: Archive Contemporary
Work: Design and Typography
Location: Montreal, Quebec
Date: 2019

Details: The design worked with the ideas of pins used in a DIY space and developed playful shapes to express the event.