Project: Rioting Shirt
Details: The Rioting shirt was developed out of a prompt to understand violence's role in the progress of policy and social change. "Rioting is the language of the unheard" is a Martin Luther King Jr. quote. Famously known as being anti-violence, his quote resonates with the fact that violence is the last mode of resistance for the oppressed. Though there could be alternatives, violence tells us that these alternatives might have already been exhausted. Which raises the question: what does violence tell us about our current system?

One other question I asked myself before I started this project was "What can I do to help the racial justice movement?" With obvious limits as a white male (if anyone got lost here hit my dms), I decided the best possible thing to start with was to educate myself and then apply my knowledge to something I'm passionate about (design??). Releasing this project is my attempt to educate others through raising questions about violence, while also raising funds towards an organization that is actually doing work today that makes a difference.
The org I'll be donating the revenues too is the
Criminalization and Punishment Education Project and their Jail Accountability and Information Line
. CPEP JAIL hotline is a center for incarcerated people in the Ottawa-Carleton Detention Centre. They work towards holding OWDN accountable for issues their inmates face. Their work includes taking calls from inmates about issues they're facing with the facilities to keep the jail accountable while also offering information and packages to current inmates who can't access it through the jail.
For more info on this I'd recommend checking out their accountability reports. They go into more detail with regards to each issue. One notable stat is that the jail has 585 beds or a max limit of inmates, and they took 2,390 calls in the past 9 months. Which means on average each inmate would have called on 4 times about an issue they face during this time.

On October 3rd, I'll be holding the raffle and posting a video of the process with full transparency as the main priority.
Product: Upcycled Rioting Shirt
Colour: Orange Floral
Size: M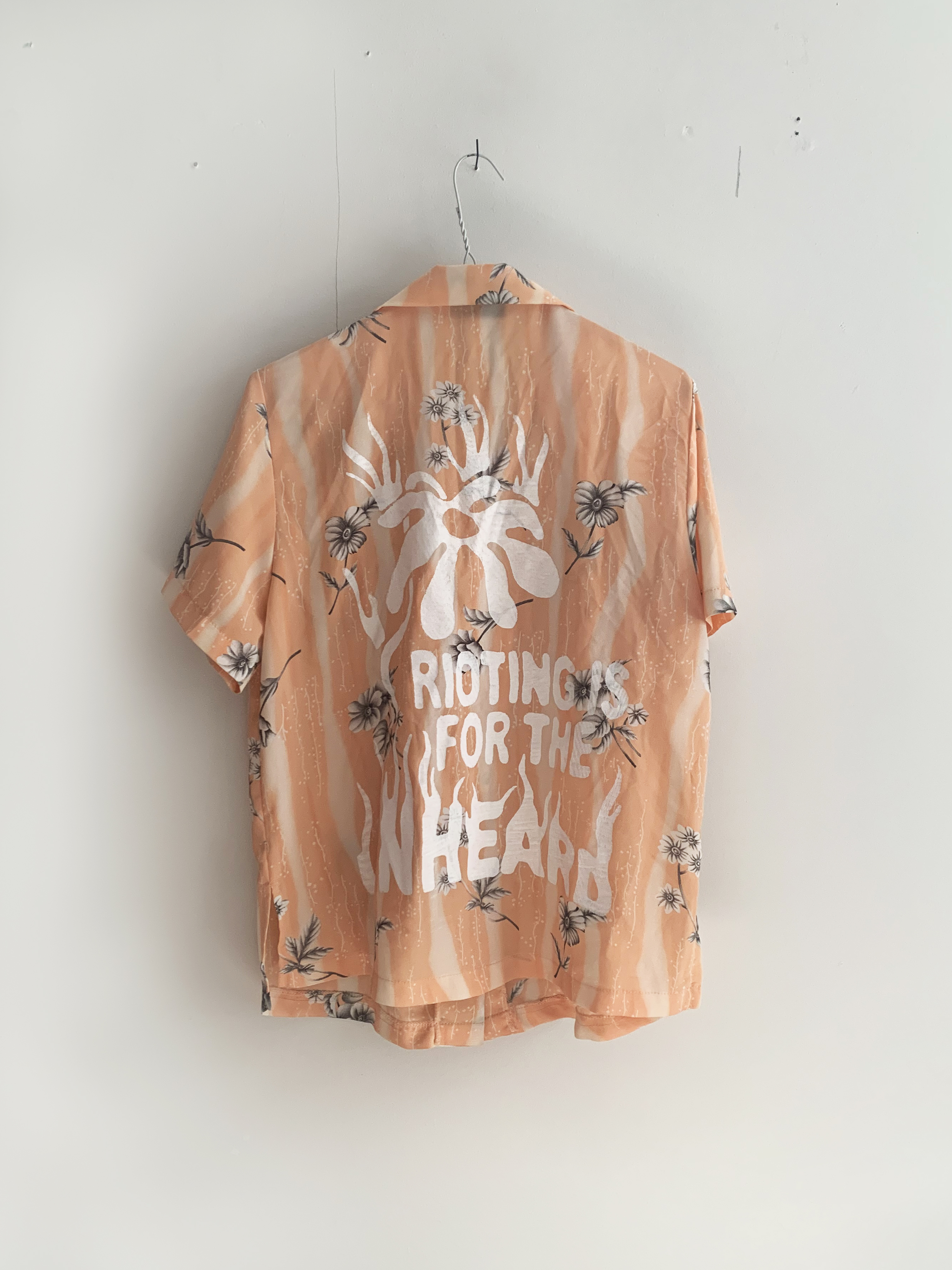 Availability: Sold - contact for new orders.
SolProduct: Upcycled Rioting Shirt
Colour: Blue Floral
Size: XL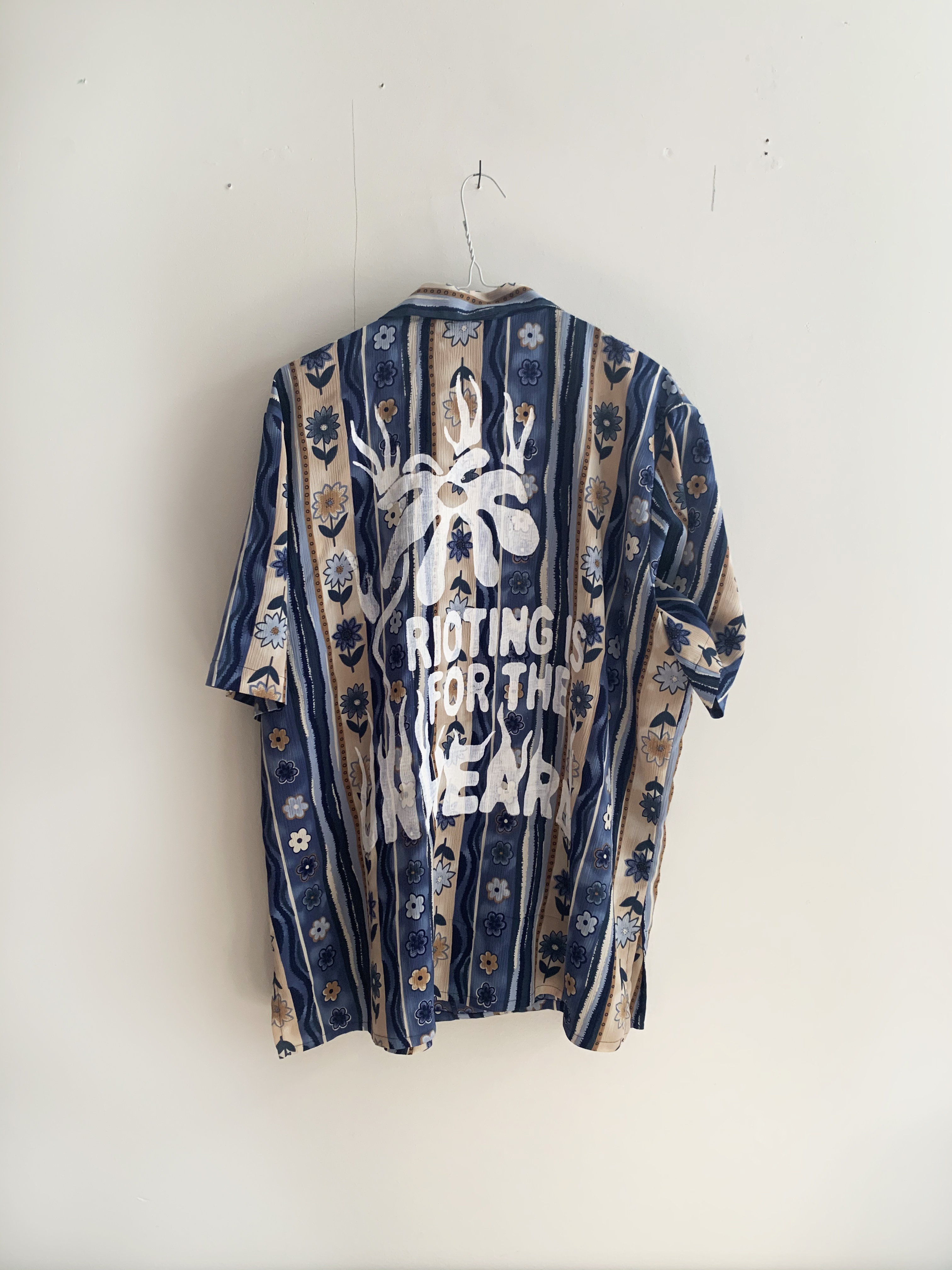 Availability: Sold - contact for new orders.
Product: Upcycled Rioting Shirt
Colour: Purple
Size: L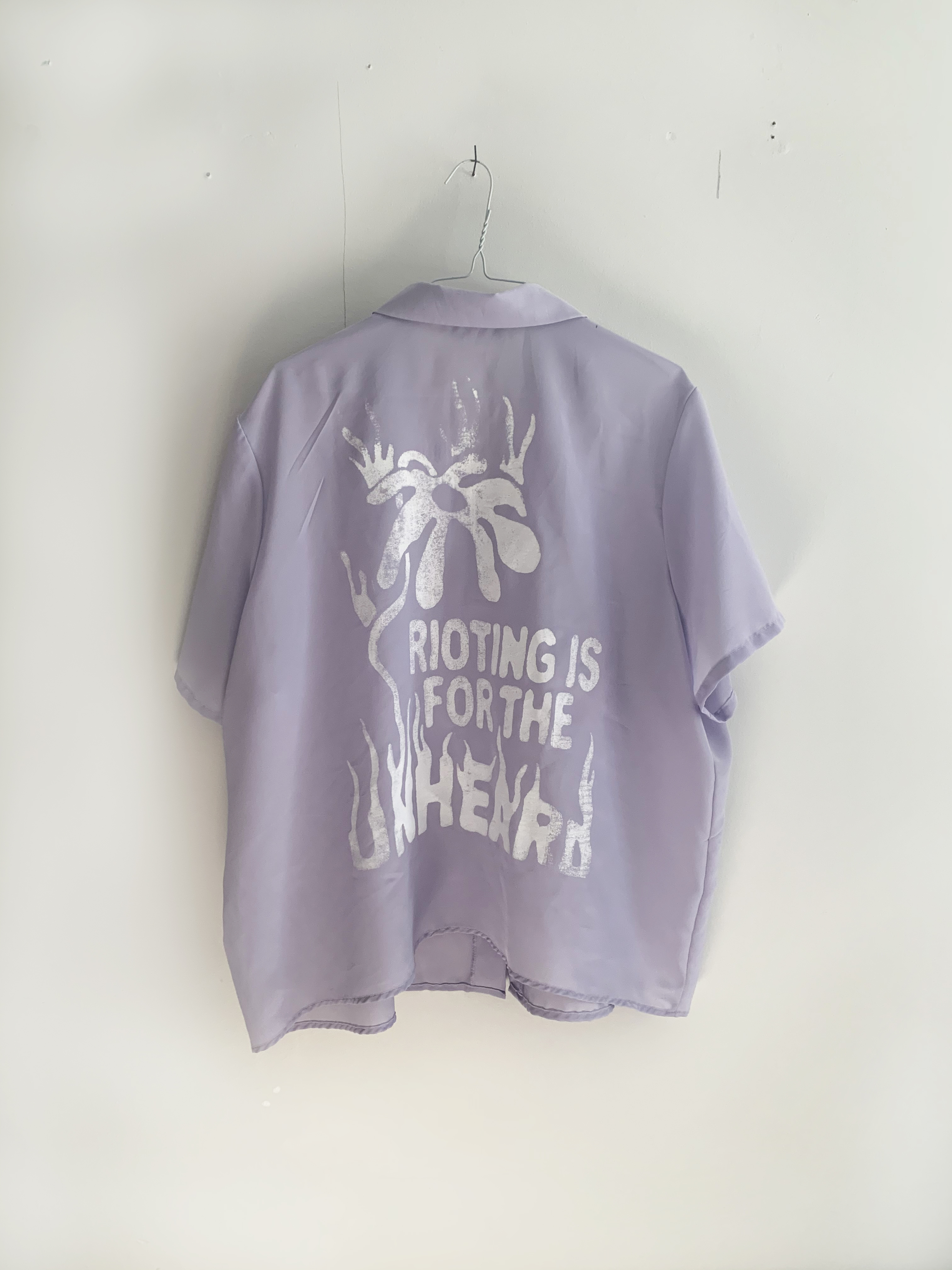 Availability: Sold - contact for new orders.